The X7 looks like something out of a Sci-Fi movie for sure, it was rumored to be released in February 2011 at MWC, but after the Nokia-Microsoft partnership, it looked like it was abandoned. It may prove that it actually is, and these new images are just a prototype unit that's going to stay a prototype forever.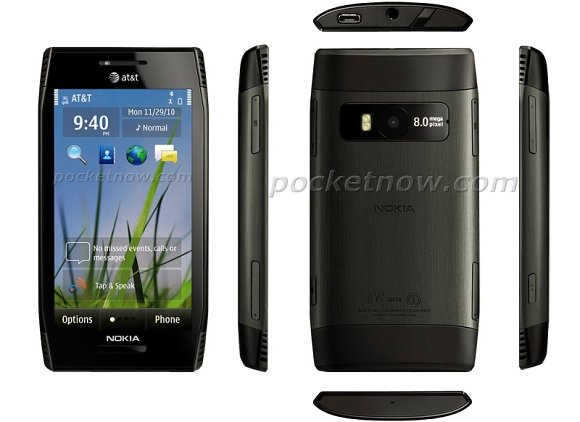 The 4 inch display is most likely Nokia's latest and greatest ClearBlack display. If would be a shame if this beauty never saw the light of day, but nothing is certain now with the Nokia preparations for Windows Phone for the end of this year.
Here's a short video demoing the X7. Isn't it everything you'd ever want in a phone?
Comments