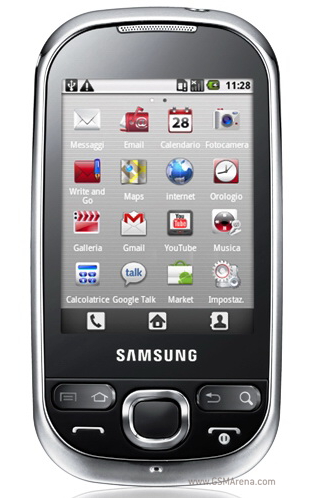 This new intelligent Corby joins phones such as HTC Tatoo or Xperia X10 Mini in the run for compact size smartphones market, but it may win in the price category. All the connectivity is there, but the camera seems to be the same as the Corby's 2MP shutter, which is one of the downsides of the phone.
But the Corby similarities stop here, and the Android experience begins.
The TouchWiz interface is present and the phone feels like any other Samsung Android, but scaled down to size.
A downside of the Android running Corby is the on-screen QWERTY keyboard, which is pretty hard to use. A classic alphanumeric keypad is more likely to be successful on this phone.
All in all, this may be yet another Samsung hit, if it gets updated on a regular basis, because with every new Android release, the UI gets faster.
Comments