The desktop dock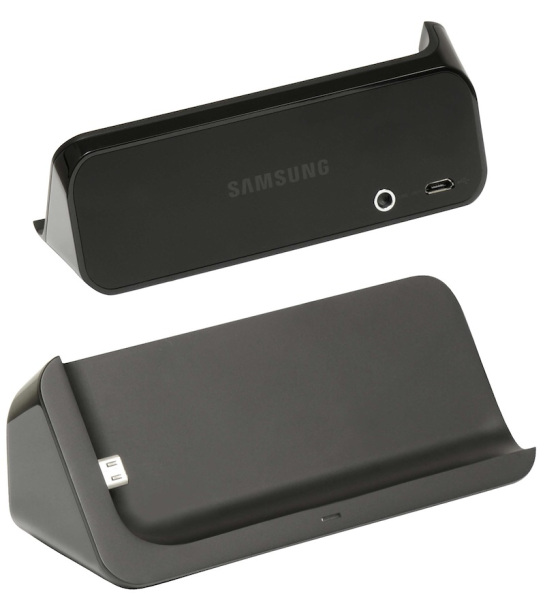 The desktop dock should be used with the Desk Home app. It will turn the smartphone into very capable media player and allows making hand-free calls.
The vehicle dock and cases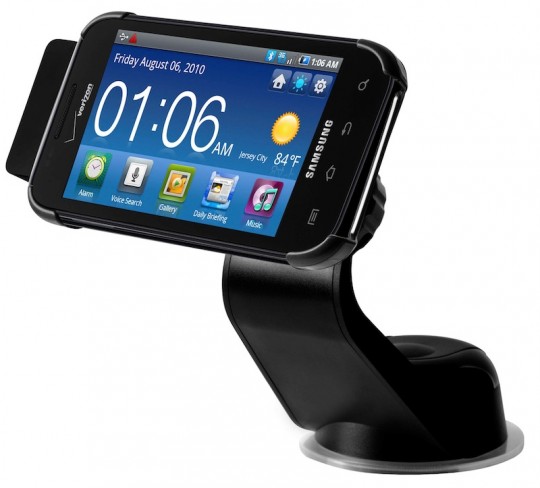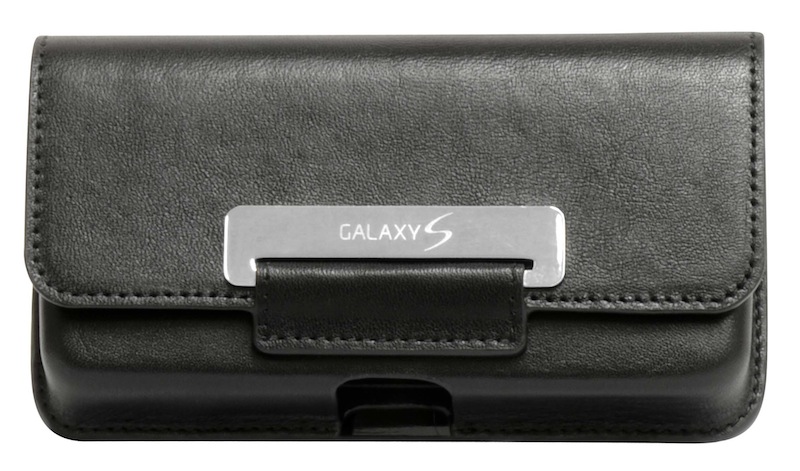 The vehicle dock has an additional USB connector for charging while the leather/silicon/neoprene cases don't need any explanation, bearing the Galaxy S logo. They look excellent and should keep you phone safe from bumps and other incidents.
The battery charger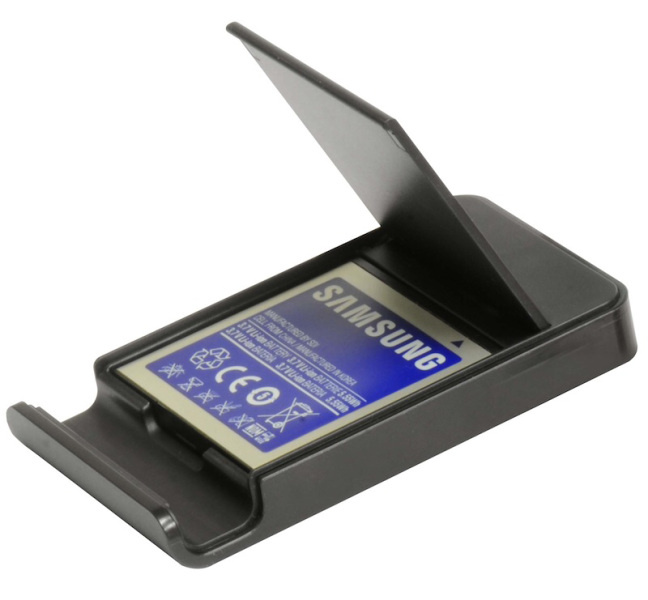 The battery charger comes with an extra 1500 mAh battery and allows you to charge it and store it outside the phone.
The streaming box
The streaming box is named Samsung WMG160 Wi-Fi HD. The box gives you the ability to stream movies, music and photos from your Galaxy S to a HDTV device. The Samsung WMG160 connects to the HDTV by a cable connection, while the streaming is done over the Wi-Fi network (DLNA). It's practically a DLNA adapter for HDTV with the option to playback multimedia files from the built in storage or memory card.
Original article from GSMArena
here.
Comments